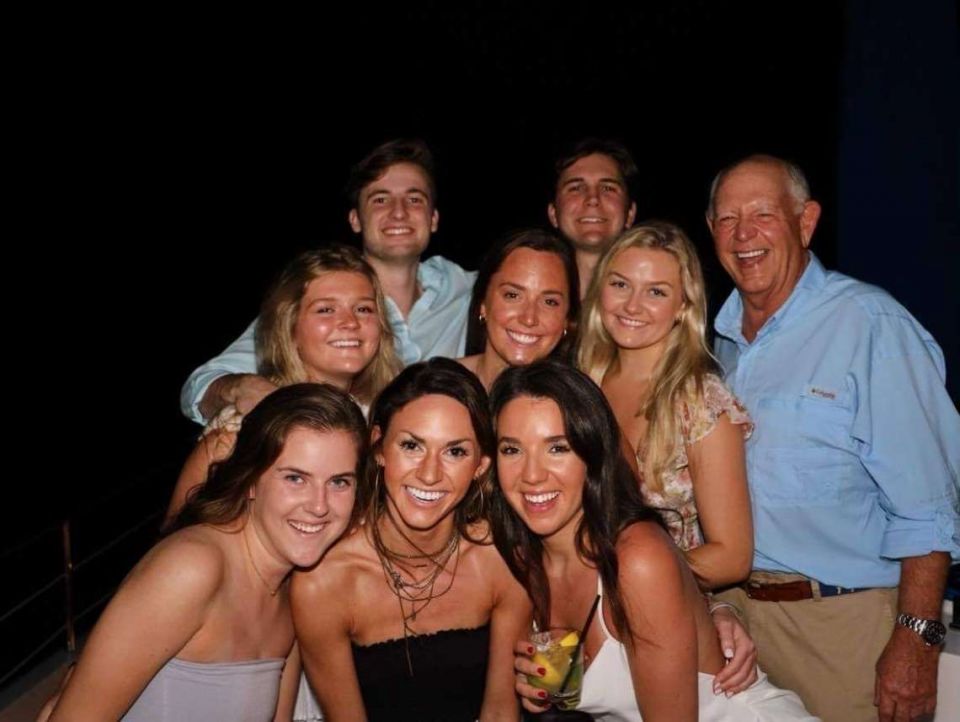 12/19/2020
We simply couldn't have asked for a better week... Big thanks to you all for helping us find great joy during what has been such an unprecedented year for us all.
Jenny, thank you for making sure we always felt at home, were well taken care of, never went thirsty!!
Jenn- just WOW! Thank you for an incredible (and delicious) week of meals. You never fail to delight all of us, and we truly appreciate you taking all of our individual likes/dislikes/etc into account.
Remi... You have forever friends in us all. Thank you for a week full of adventure and laughter. The memories we made with you will never be forgotten!
Darrel- even though you rubbed me the wrong way in the first 5 minutes of arriving, you grew on me... Thank you for the wisdom, laughs, new games and for keeping us safe and happy all week long. You may seem like a harda$$, but I'm glad we got to see some of your soft side.
PS for Remi- can't wait for you to come visit us on the 4th of July :)
...Much love from Pey, Jimbo, Carlee, Ally, Evie, Jane, Alyssa, Hampton and Pskill <3
11/16/20
I couldn't have asked for a more spectacular first time yacht experience. The boat was amazing but to me, the crew made all the difference. Thank you for taking such good care of us. I don't know to go on without THIS LIFE. Hugs and see you again,
J
Wow!!!! What a wonderful journey you all have taken us to. I am grateful for every moment with you all. Thank you for the unforgettable memories. Wishing you calm seas!!!
M
Thank you immensely for showing me how a yacht experience should be. The entire time from us coming onboard to leaving has been a dream. Your friendliness and energy made the entire trip more than memorable.
M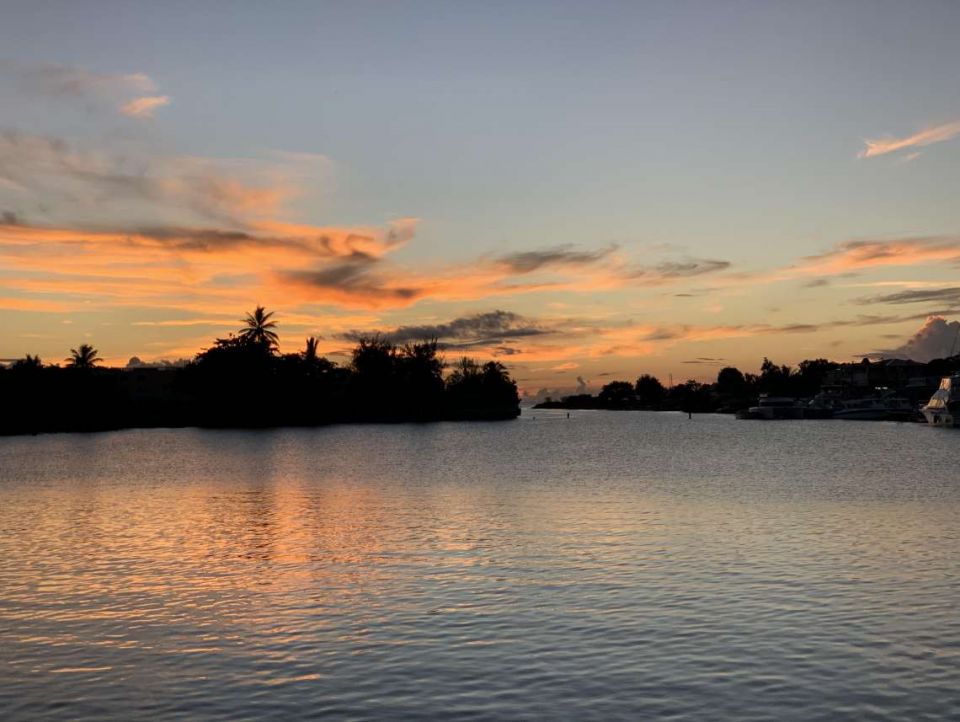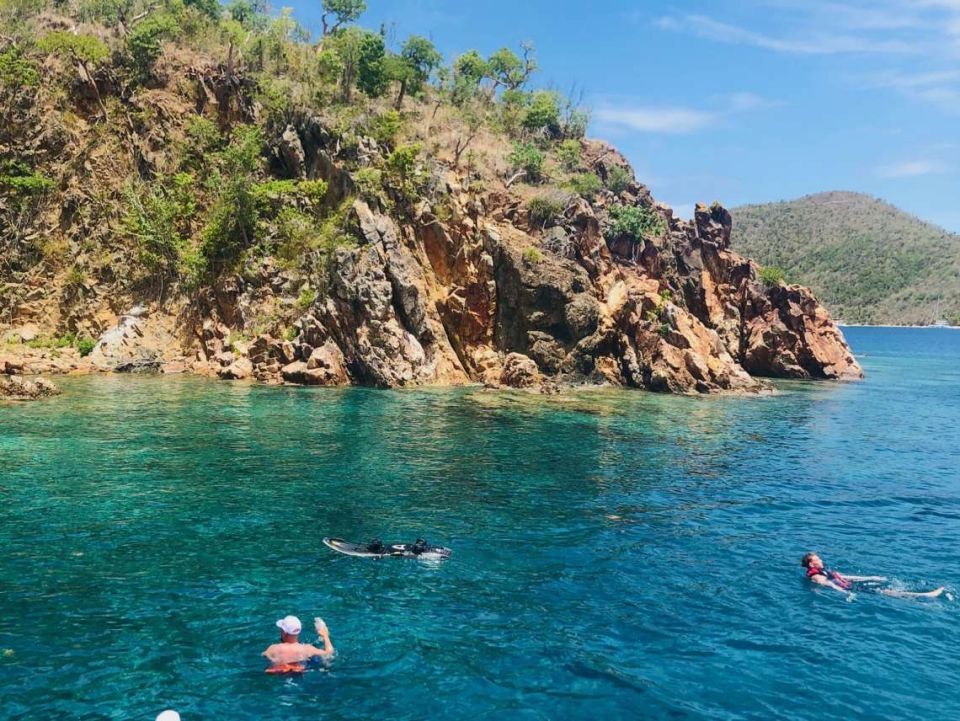 2/24/2020
Dear Angeleyes,
Wow! What an amazing week! We loved every minute and every adventure. From fitness fanatics to floaters and late night fisherman, everyone's needs were more than met and we so appreciate the attention to detail and thoughtfulness of the entire crew. Darrel's (mostly late night) stories kept us laughing and his knowledge and skills as captain were stellar. Jenn's meals never ceased to surprise and impress us and we are all leaving happily full and begging for recipes.
Remi and Sue, what can we say? You both were amazing at helping with anything we needed, making great drinks and tolerating our shenanigans. We loved our time on the boat and leave with many wonderful memories of good times had!
Thank you so much for an incredible week and we all hope to be back again someday!
<3 Cam and Libby, Sarah and Nick, Laney and Jason, Jenn and Derek, Monica and Ben
PS Please come visit us in California for skiing and surfing!
2/1/2020
Darrel, Jenny, Jenn and Remi
What an amazing week we had with you! The service, food and personal attention was the best I have ever experienced. You have gone above and beyond for us and because of this we had a week we will not soon forget!! We hope our paths cross again, thanks for sharing your time with us!
Jim and Ellie

We had a wonderful time! You were all amazing!! Wonderful food, company and boat.
<3 Ali and Justin

Thank you for making this week so incredible! Truly Angeleyes is a little slice of Heaven. It was such a memorable week and Tom felt all the love ringing in his big 50! The food, service and special treatment will not be forgotten. Thank you again for exceeding every expectation!! Come visit us in Nashville. Tom and I will be back with our 3 littles hopefully next year.
Love, Tom and Julie

To the Dearest Crew Ever!! Thank you so much Darrel, Jenn, Jenny and Remi for the most unforgettable week of HEAVEN ON EARTH! You four helped make this week MOST SPECIAL for our party of 8! Andrew and I feel so blessed that we are able to step foot on Angeleyes and this week exceeded our EVERY EXPECTATION. After a week on Angeleyes, this land lady has a whole new passion for the sea! Thank you from the bottom of our hearts for making this week one we will treasure forever!
Love, Allison and Andrew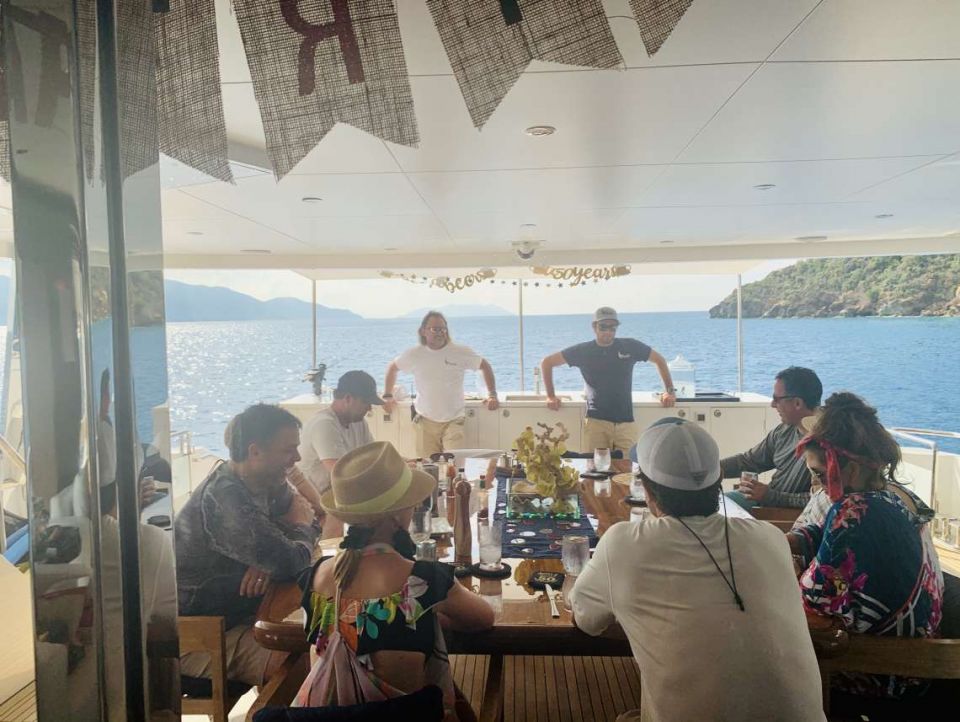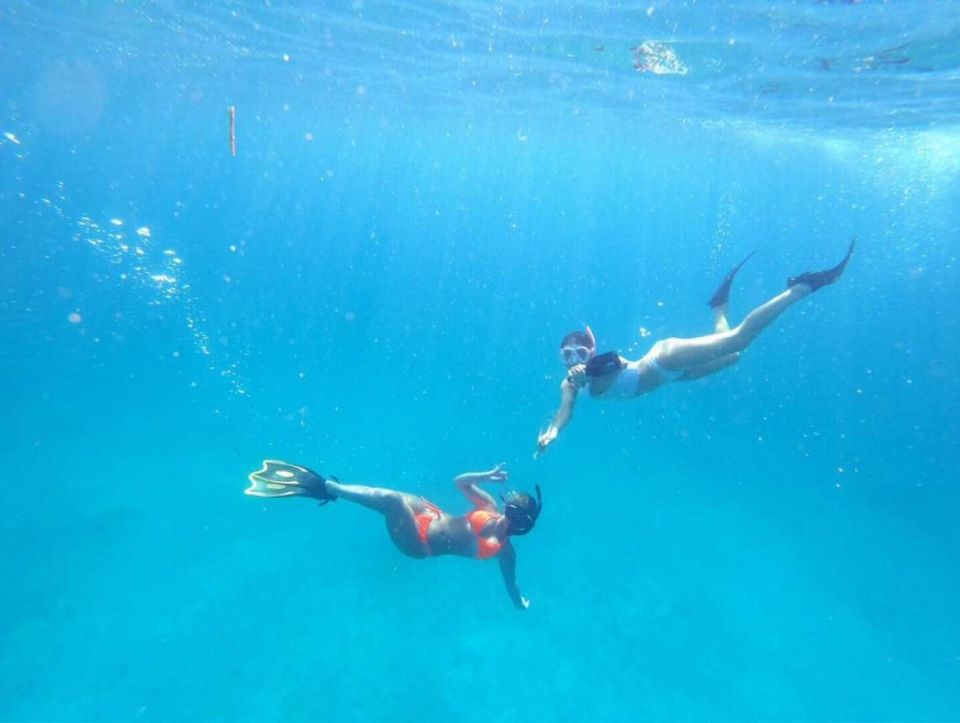 1/25/2020
Angeleyes:
Thanks so much for amazing memories!
Remi- you lil' cutie pie we just wanted to take you home in our pocket.
Jenn- I ate and ate and ate my a$$ off and loved every minute of it.
Jenny- appreciate all the drinks and your willingness to rock the red wig.
Darrel- I'll tell you what these fu*kers want to do... we want to come back next year!! <3
Love,
The Wetzels
1/05/20
Angeleyes,
Darrel, thank you so much for making sure we had an absolutely fantastic week aboard Angeleyes. We appreciate all the thought and detail that went in to making sure our stay was top notch. We enjoyed your company, your education of liar's dice and putting up with our complaints about the bugs.
Jenn, we are without a doubt leaving 5 pounds heavier than when we came. Thank you for the care and thought you put into each of our meals. We went to bed every night absolutely amazed and our tummies full. Let us know when your'e ready to move to Napa!!
Remi, thank you for all your care, attention and laughs! You always made sure we were doing something fun and it meant so much to our trip.
Jenny, thank you for all your help around the boat and your wonderful coffees, cocktails and table decor! You are the sweetest and we all loved getting to know you.
Thank you to the entire crew for such for such an amazing, safe and fun experience! There wasn't another crew we would've wanted to ring in 2020 with!
Love,
The Horowitz Family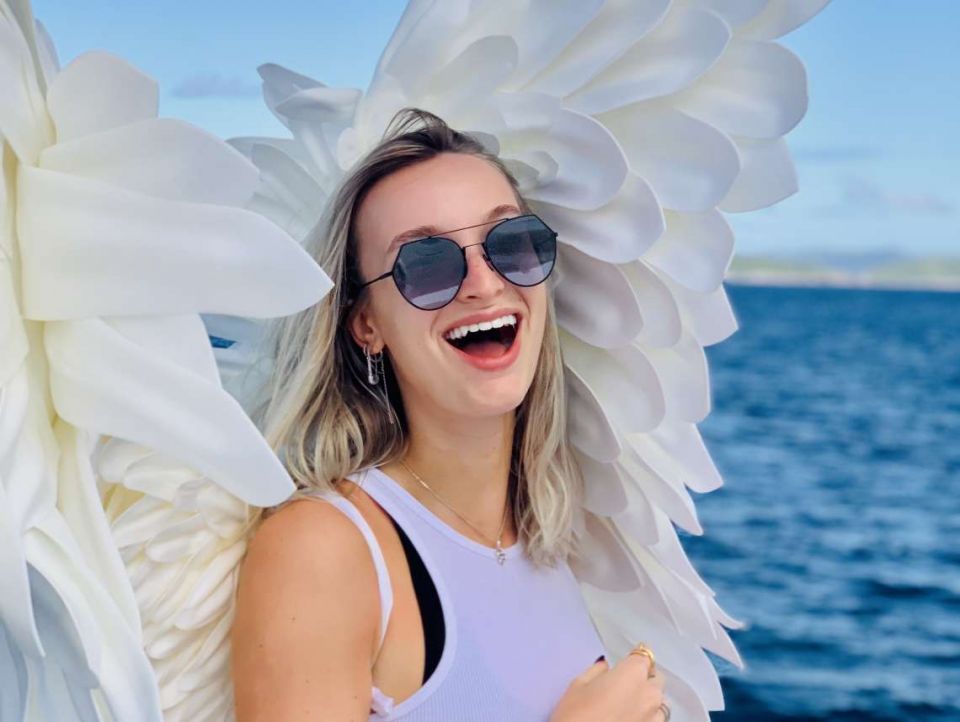 12/21/19
Darrel, Jenn, Remi & Jenny:
Joy is in the actions, not the things. All of the things were wonderful. And the joy came from you. Thank you for filling our days, each and every one was special. We could not have asked for a better Christmas!
The Johnson family xo
12/9/19
From the moment we boarded Angeleyes, Darrel and the crew made us feel welcome and special. Their attention to detail in every aspect of our week exceeded our expectations.
Jenn's creative and thoughtful meal preparations was a welcome delight. Bill's only request for our next visit would be a conch gelato :-) !!!! Jenny and Su's expectations of our needs was extraordinary. The table settings were a wonderful and beautiful surprise at every meal.
Darrel was the consummate captain that rose to the level of Admiral in our eyes.
J & B Sanger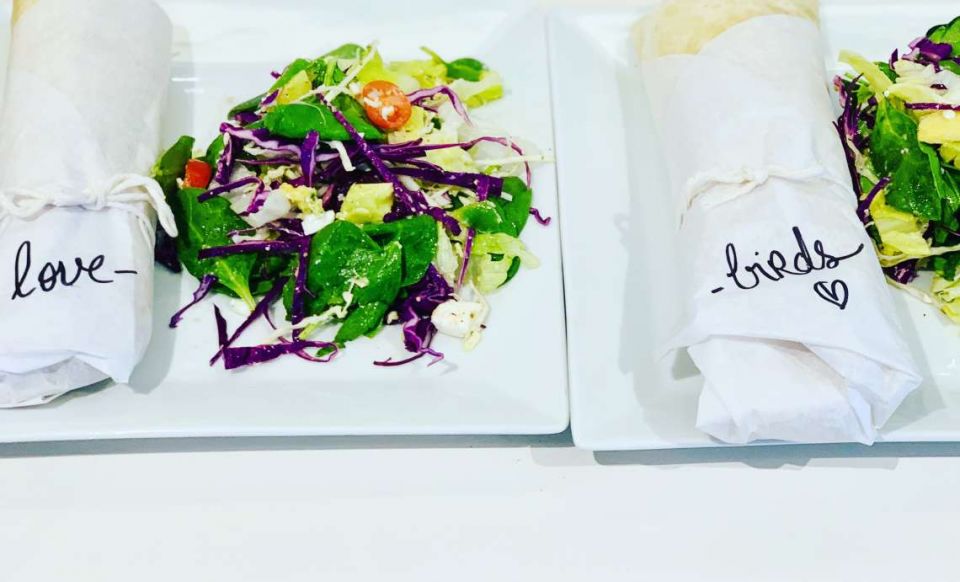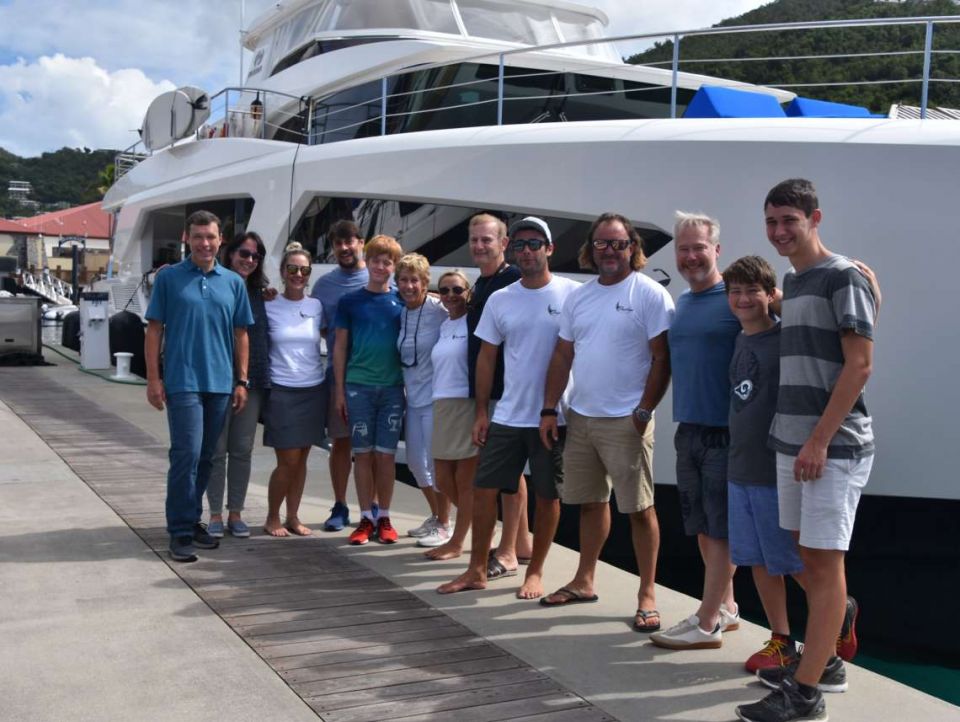 12/1/19
While we were looking forward to a fun and relaxing week, our time here was so much more. The ability to connect, relax, explore and share as a family has made for an unforgettable week. And it wouldn't be possible without such a wonderful yacht and fantastic team taking care of us. From a well thought out itinerary, a gracious welcome, exceptional food, numerous activities, the Dewitt/Yague/Perkins family would like to thank Darrel, Jenn, Remi and Jenny. Your attention and warmth took an experience that would have been great to truly exceptional. Thank you and I hope we visit again.

What an amazing week - we had high expectations for this trip and somehow you all managed to surpass our ideas in every area. The attention to detail and warm atmosphere - made this the best family vacation. Thank you for the delicious food, wonderful accommodations and care. We have had so many memories as a family this week- thanks so much for making this possible.

Perkins, Yague and Dewitt Family








11/15/2019

To the crew of ANGELEYES;
Thank you!!! Our first charter experience was something we will never forget- Jenn, thanks for the thought, care and preparation of every meal. We enjoyed every single one. Jenny- your attention to detail for anything we might need did not go unnoticed. Thank you for spoiling us!! Remi- we enjoyed running around the islands, fishing and chatting with you. You are an easy person to hang out with and showed us so many wonderful things, Thank you!!! Darrel- behind every great team is a great leader. We appreciated all you did to make sure the boat and the trip ran like a well oiled machine. You are competent and gracious, thank you!!!

M & JR Jones

Great week touring the BVI. Enjoyed the yacht and crew. Very nice and helpful crew. Hope to see you again in 2020/21 or after our liver transplant!!!!

L & D Bearden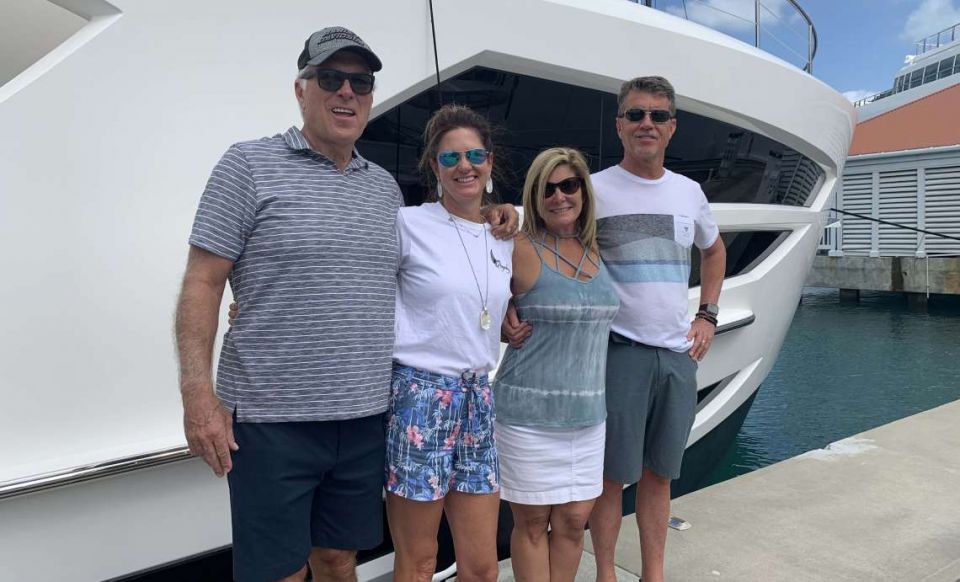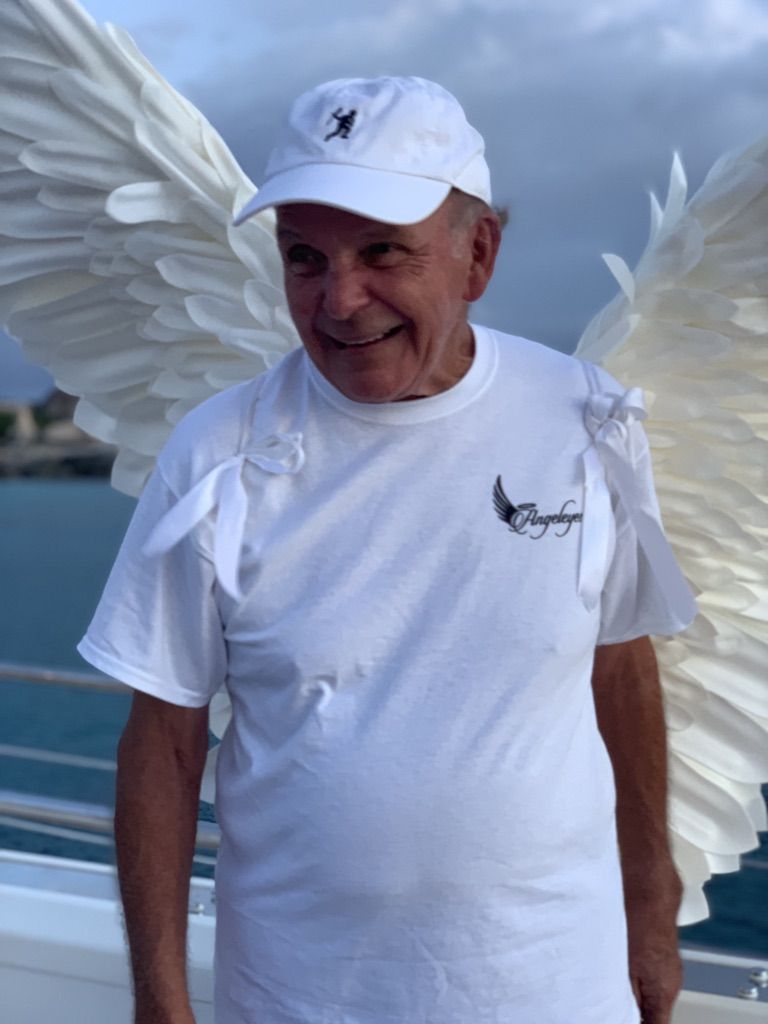 8/10/2019
The motto of my family is "making memories". There are 15 of us on this trip to the BVI and each of us is leaving with memories that will last a lifetime. All positive due to the care and attention of each of the crew. The weather can be beautiful, the scenery outstanding and the boat a dream platform but all of this could not be enjoyed as much as we were able to do so without the outstanding capabilities, care and personality of the crew. Darrel is an excellent leader and cautious captain, Jenn is a master chef that is not only more than capable in the kitchen working very hard to please, but also has a wonderful personality. Remi is always there wherever he is needed and helps to make everyone comfortable and safe. Sue is a special young lady with many talents and an outstanding personality. Here decorations for the table are award winning. All 15 of my family agree that we have only positive memories of this trip. Thank you Angeleyes and Crew. We will be back and in the meantime, wish you health and happiness.
R
8/1/2019
We had a wonderful vacation in the BVI with this amazing crew on this beautiful boat. Darrel kept us safe and took us to the most beautiful places in the BVI. Jenn is definitely a world-class chef that prepared us delicious dishes all the time. Suzanne was always very nice, helpful, and polite and was always attentive to our every need. Remi was also very gentle, polite, nice and surprised us every day our table decorations, fishing, mixology and water sports techniques. Thank you!!!
N & A
J & D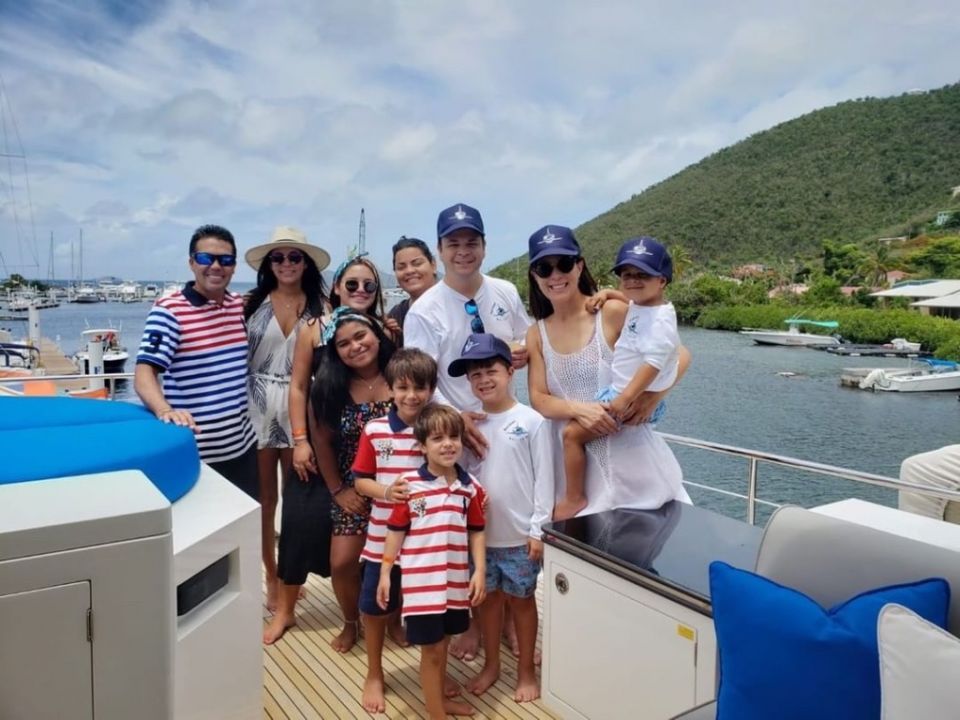 7/2019
We just got back from our epic vacation with family and friends aboard the Angeleyes Yacht! The yacht is luxuriously beautiful with its gorgeous interior. The rooms are incredibly spacious, each having its own luxurious bathroom stocked with everything you may need. The outdoor areas provided so many areas to sit and relax, eat meals with a view, or relax in the hot tub overlooking the beautiful blue waters. The crew is beyond amazing! Jenn made sure we never went hungry on the table's ever changing place settings. The food was beyond delicious. From chocolate croissants, pulled pork salads, fish tacos, to Frito pie for these Texans with hungry teenage boys. Remi made sure we were never without an activity to do or a delicious drink in our hands. He is also a very talented "merman" who can find a fish and a turtle anywhere! Darrel is an extremely knowledgeable captain who not only got us to beautiful places to anchor, but also provided us with many jokes that kept us laughing. Some of our highlights...We went snorkelling above a sunken barge and along shoreline where we saw so many colourful fish. We went swimming with sea turtles and also came across a beautiful eagle ray and a puffer fish. Remi took the kids tubing and gave them jet board lessons. Not only did we take advantage of what the ocean had to offer, we also hit up some of the hot spots on the beautiful Islands such as Soggy Dollar, Foxy's, and The Willy T. Here, we had a blast drinking island cocktails and dancing the night away! My family can't thank the owners and the crew of Angeleyes Yacht enough for a vacation of our lifetime!
F & J


6/2019
We had an amazing time on Angeleyes. The crew was very attentive and the Captain mapped out a great itinerary. We hope to go back soon!!
M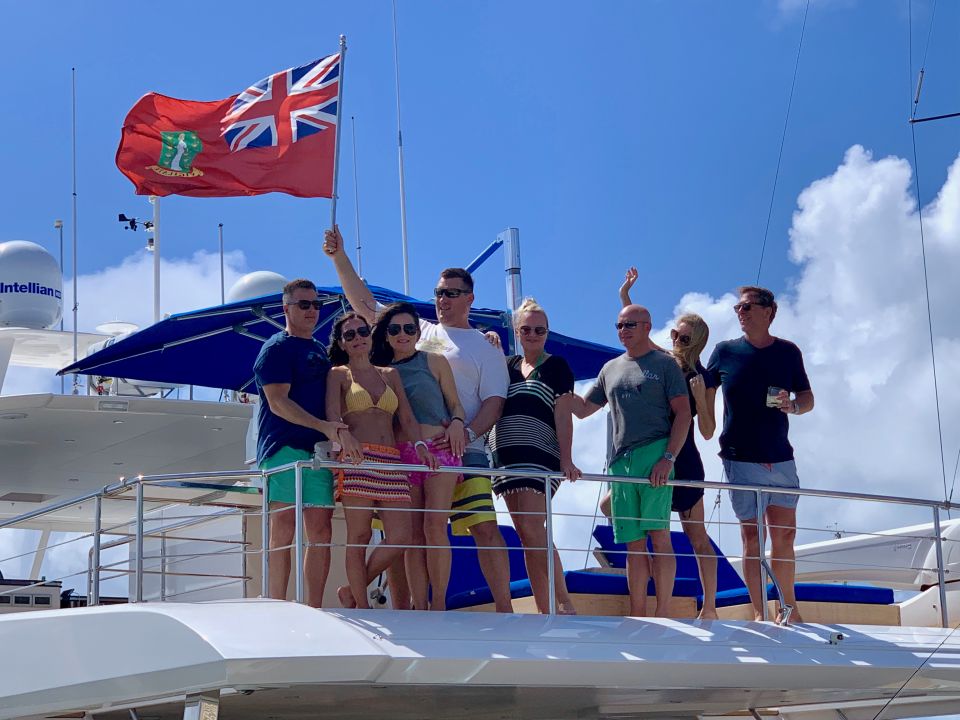 5/2019
100% perfection this entire week! Darrel, Jenn, Remi and Jenny- true gems. We were spoiled all week with Jenn's meals and snacks. Thank you for allowing us to enjoy your gorgeous boat- we had an amazing week.
H & D


What a great experience to be in the BVI with wonderful friends, an amazing yacht and a fabulous crew! Memories of a lifetime. The boat, food, drinks and service were exceptional.
V & M


We had an absolute blast on Angeleyes this week. The perfect way to celebrate anything! Crew was incredible, kind, fun and super thoughtful. Food was delicious.
G & B


WOW! WOW! WOW! What an incredible week. No words can explain this incredible yacht. Spoiled 100% by crewmembers, they made this trip so memorable. Thank you so much!
D & L


We had the honour of being on board Angeleyes for her maiden charter voyage, all we can say is WOW! As newbies to cruising USVI/BVI we couldn't imagine doing it on any other boat with any other crew. Capt. Darrel, Remi, Jenn and Jenny took such great care of us the whole time. Every need was met and then some! Truly great people who take pride in their work and obviously love what they do, the best! The boat is amazing, state of the art everything with no details overlooked. The layout (extra wide beam!) is perfect for 5 couples where we had plenty of room and large open spaces but still with an intimate feel. We can hardly wait to get back down and set sail again!
The Liwienskis